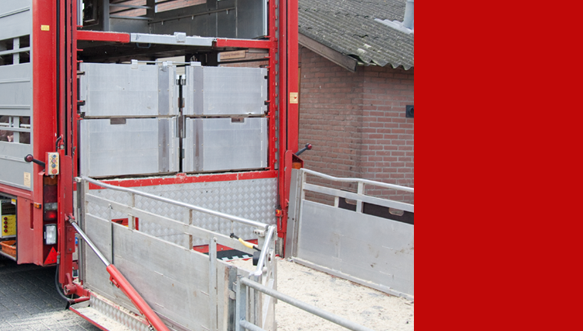 Koppen & Hekers Transport BV

In this industry, transport is housed.

Heads & Hekers is certified as a transport company
the Decent Quality Animal Transport Certificate.

Our employees are trained and qualified for the animals properly to load, transport and unloading.
This is controlled by the VWA inspection process.

Our drivers are also under the statutory standards ever trained.